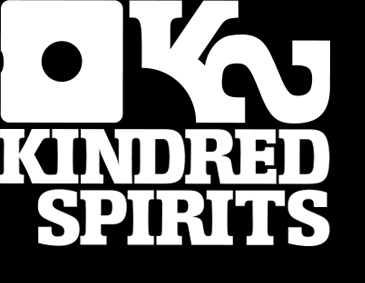 VARIOUS COMPILATIONS FOR KINDRED SPIRITS RECORDS
Kindred Spirits is the brainchild of Amsterdam DJ/promoter KC the Funkaholic, named after his clubnight in Paradiso. He joined forces with Rush Hour to start up the label.
Kindred Spirits is a philosophy. A philosophy that promotes the enrichment of musical experiences. A group of music fanatics who share the same vibes and ideas formed a collective in order to spread their love and inspiration for music to a wider audience. This collective also reacts to the popular fast food music organizations. Just like eating healthy food, traveling or reading books, you can improve the quality of life by discovering inspiring music. Kindred Spirits is eager to discover and promote the music they are passionate about. Their goal is to share this with a wider audience and to put Amsterdam on the musical map. Surely there is enough local Dutch talent to do so and more is emerging as we speak.
Kindred Spirits tries to reach its audience by organising an intimate club night, introducing groundbreaking artists as well as releasing music that supports this philosophy. Important is that the audience is moved on this musical road that runs through different styles and era's. This boundless mix exists of the deepest soul and jazz, the heaviest Latin and funk, boogie and disco, honest hip hop, Brazilian music and afro-beat, soulful house and new futuristic music styles.
The reason to start the label is to reach a worldwide audience. Both local and international artists are releasing on the label. The only criterion is that they are Kindred Spirits: like-minded people who share the same musical vision